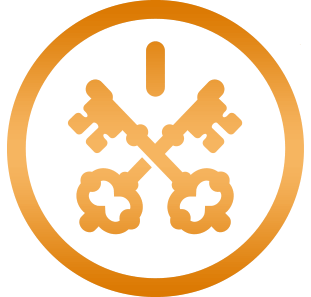 Phoenix Gilbert Hampton Inn & Suites By Hilton
La réservation d'une chambre à la journée vous permet d'utiliser les équipements de l'hôtel.
Équipements des chambres
Wi-Fi + TV
Natural light
Private bathroom
Office Desk
Luggage storage
Air Conditioning
Free cancellation within 25 hours
Precise room assignment at Check-in. Ask Front-Desk for best available
* Ce tarif ne comprend pas les taxes et les frais. Voir la
Politique de réservation
pour obtenir plus de détails
** Hilton Honors, frequent travel club, or any other brand loyalty points do not apply to HotelsByDay bookings. Earn points toward free HotelsByDay stays when you sign up for our
#MasterKey loyalty program
.
Équipement de l'hôtel
Air Conditioning
Baggage Storage
Business Center
Digital Friendly
Lobby Seating
Natural light
Pool
Printers & Copiers
Sun Deck
---
Description
The Hampton Inn & Suites Phoenix/Gilbert hotel is next to Loop 202, and provides day rooms with free Wi-Fi and free parking for maximum convenience. Within the hotel guests can take advantage of the pool and fitness center. Exploring the local area, those staying in the daytime hourly rooms can access SanTan Village by free shuttle, and all the delights of Phoenix are within reach.
---
Cancellation Policy
'Book now, Pay later' bookings can be canceled at any time, for any reason, at no penalty. However, day services are on a first-come, first-served basis.
'Book now with Credit Card, Pay later' bookings guarantee the service and can be canceled at no charge, or if you prefer, for HotelsByDay credit if canceled 25 hours prior to check-in. Any cancelation within 25 hours prior to check-in is final and cannot be refunded.
To read our full cancellation policy, click here.
---
Équipement de l'hôtel
Air Conditioning
Baggage Storage
Business Center
Digital Friendly
Lobby Seating
Natural light
Pool
Printers & Copiers
Sun Deck