Novotel Toronto Vaughan Centre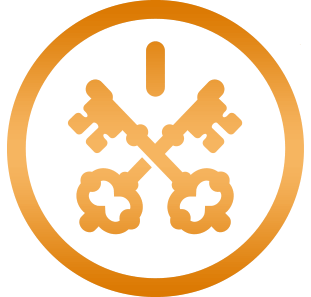 Loyalty points boost
🤩Deal drop! 20%
Earn up to 8.2 points for booking this property.
Deal Drop! 20% off! Must use credit card to book. Rate non-refundable. Non-transferable.
Booking a Dayroom grants you the use of amenities at the hotel.
Room Amenities
Wi-Fi + TV
Natural light
Private bathroom
Towels
Air Conditioning
Non refundable. Non transferable
Precise room assignment at Check-in. Ask Front-Desk for best available
* Frequent flyer club, or any other brand loyalty points do not apply to HotelsByDay bookings. Earn points toward free HotelsByDay stays when you sign up for our
#MasterKey loyalty program
.
Hotel Amenities
Air Conditioning
Baggage Storage
Business Center
Concierge Service
Dry Cleaning
Fitness Center
Hair Dryer
Handicap Access
Hotel Bar
Laundry Service
Lobby Seating
Make-up Mirrors
Newspapers
Non-Smoking
Parking
Pet Friendly
Pool
Printers & Copiers
Refrigerator
Restaurant
Room Service
Shoe Shine
TV
Wi-Fi
---
Description
Novotel Toronto Vaughan is a great place for day rooms within easy reach of numerous attractions. Within the Day Pass hotel there's free Wi-Fi, on-site dining, and a fitness centre/pool. Out and about there are nearby restaurants and all the delights of Toronto, including the aquarium, reptile centre, and Casa Loma, an ancient castle and site of many a film shoot.
---
Cancellation Policy
'Book now, Pay later' bookings can be canceled at any time, for any reason, at no penalty. However, day services are on a first-come, first-served basis.
'Book now with credit card' bookings can be canceled at no charge IF canceled 25 hours prior to check-in. Any cancellation within 25 hours prior to check-in is final and hotel will not refund.
To read our full cancellation policy, click here.
---
Hotel Amenities
Air Conditioning
Baggage Storage
Business Center
Concierge Service
Dry Cleaning
Fitness Center
Hair Dryer
Handicap Access
Hotel Bar
Laundry Service
Lobby Seating
Make-up Mirrors
Newspapers
Non-Smoking
Parking
Pet Friendly
Pool
Printers & Copiers
Refrigerator
Restaurant
Room Service
Shoe Shine
TV
Wi-Fi