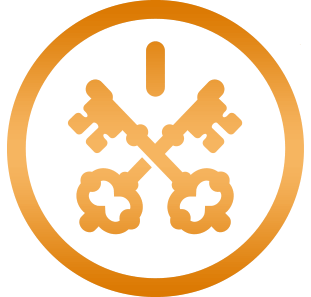 DoubleTree Suites By Hilton Hotel Charlotte - SouthPark
Salas de reuniones o una elegante habitación de día privada preparada para el trabajo.
Comodidades de la habitación
Wi-Fi + Outlets
Luggage storage
Private bathroom
Office Desk
Natural light
Air Conditioning
Free cancelation up to 25 hours prior
Selwyn Meeting Room
* Esta tarifa no incluye impuestos ni tasas. Consulte la política de reservas de
para obtener más detalles
** Hilton Honors, frequent travel club, or any other brand loyalty points do not apply to HotelsByDay bookings. Earn points toward free HotelsByDay stays when you sign up for our
#MasterKey loyalty program
.
Comodidades del hotel
Accepts Cash
Air Conditioning
Baggage Storage
Beer & Wine
Breakfast Available
Business Center
Complimentary Parking
Concierge Service
Dry Cleaning
Fitness Center
Hair Dryer
Handicap Access
Information desk
Laundry Service
Luxury Toiletries
Make-up Mirrors
Microwave
Non-Smoking
Parking
Pet Friendly
Pool
Printers & Copiers
Refrigerator
Showers
TV
Wi-Fi
---
Descripción
Located right by Symphony Park and SouthPark Mall, DoubleTree Suites by Hilton Hotel Charlotte – SouthPark presents hourly rooms just 20 minutes from downtown Charlotte. Guests can stay in shape at the fitness center and pool area, which features a waterfall, and keep in touch with free Wi-Fi. The attractions of Charlotte include numerous art galleries, museums, and the US National Whitewater Center.
---
Cancellation Policy
'Book now, Pay later' bookings can be canceled at any time, for any reason, at no penalty. However, day services are on a first-come, first-served basis.
'Book now with Credit Card, Pay later' bookings guarantee the service and can be canceled at no charge, or if you prefer, for HotelsByDay credit if canceled 25 hours prior to check-in. Any cancelation within 25 hours prior to check-in is final and cannot be refunded.
To read our full cancellation policy, click here.
---
Comodidades del hotel
Accepts Cash
Air Conditioning
Baggage Storage
Beer & Wine
Breakfast Available
Business Center
Complimentary Parking
Concierge Service
Dry Cleaning
Fitness Center
Hair Dryer
Handicap Access
Information desk
Laundry Service
Luxury Toiletries
Make-up Mirrors
Microwave
Non-Smoking
Parking
Pet Friendly
Pool
Printers & Copiers
Refrigerator
Showers
TV
Wi-Fi